Concessions and Service Provision Policy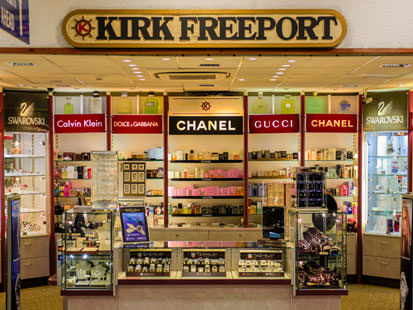 The Cayman Islands Airports Authority (CIAA) bases its Concession Policy equally on the availability of suitable space for the concession and on the suitability of the type of concession/service. The latter is determined essentially by the nature of the concession/service and whether or not there are sufficient providers of similar products/services already in operation at Owen Roberts International Airport (ORIA). 
Submission of Interest
A party interested in conducting business at ORIA is required to submit a Letter of Interest to the CIAA's Chief Executive Officer by mail to P.O. Box 10098, Grand Cayman KY1-1001, CAYMAN ISLANDS or via fax to 1.345.943.7071 or by email to ciaa@caymanairports.com.  
The initial letter should include a general description of the business/service and information on the service provider (the CIAA respects the proprietary nature of such information). The Letter of Interest will be considered by CIAA management subject to the requirements of the Concessions Policy (including an assessment of the nature and scope of the proposed operation) and, if acceptable, this will be placed on file subject to availability of space. At a time when suitable space is available, the matter will be forwarded to the Negotiation and Approval process.