Charles Kirkconnell International Airport (CKIA)
The Charles Kirkconnell  International Airport (CKIA), formerly known as Gerrard-Smith International Airport, commenced operations in 1955 when Cayman Brac Airways started an air link to Grand Cayman. The Airport, which boasts a runway of 6,010 feet long by 150 feet wide, plays an important role in Cayman Brac's development as a top tourist and dive destination catering to a myriad of visitors, including residents who chose to "getaway" from the hustle and bustle of Grand Cayman.
The Airport is owned and operated by the Cayman Islands Airports Authority (CIAA) and has a staff complement of 31 employees. In 2014 the Airport processed 132,197 pounds of cargo and 4,334 pounds of mail. In addition, there were 59,753 passenger movements and 5,113 commercial and private aircraft movements, which contributed to the island's growth and development.
The Airport is open from 7:00 am to 7:00 pm.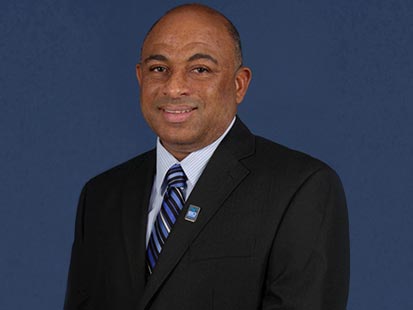 Miguel Martin, CKIA Airport Manager